Documented Procedures Versus Online Process Delivery
By Paul Smith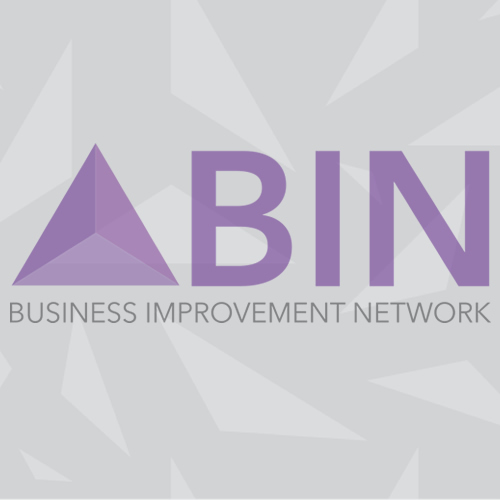 I've been wondering for a while: has anyone under the age of 30 ever bought a newspaper?
A large percentage of the planet now consume nearly all their 'content' from a screen and, in particular, on a 5"/6" diameter version…
A little historical context first. Many moons ago, I started my career in Quality Assurance (QA). In 1990, documentation was king – working for a large defence contractor of the day (Ferranti, RIP), the most important function in the business was the library. Documents were booked in and out, version control and the use of a rubber stamp were paramount and of course, the poor rainforests, everything was printed out. This was also the time of military QA standards (AQAP 1 anyone?) but BS5750 (ISO 9001's predecessor) had been around for a while. Horror stories emerged of BSi auditors rummaging in people's bottom drawers and if, God forbid, they found out of date or uncontrolled documents, it represented a crime tantamount to treason.
Now, the early word processors had emerged in the mid to late eighties, but they were just the same as typewriters but more efficient i.e., they were still designed to produce paper documents. So, in this era, every office was resplendent with a shelf full of A4 ring-binders jam-packed with documented procedures. These were really just for the realm of the induction process ('read that lot mate'), the QA department and external auditors. If anyone ever thought that people did their day-to-day job by accessing procedures on a shelf, they were sadly deluded. There was also a notion that by documenting everything about a process, you could effectively pull someone off the street, and they could undertake that activity – utter hogwash (and that's being polite).
Roll onto the mid-nineties and wow! the Internet. More specifically for me, early Intranets had landed. This was an epiphany – there was now this fabulous, interactive tool called a web browser to deliver process. Much more than merely adding hyperlinks on a web page to the previously printed out documents, you could now guide someone through a process using 'clicks' on the screen and storing information about the activity as you progressed. A game-changer.
By 2004, the web had matured greatly, and I wanted to work for myself. I set up my company determined to bring Quality Assurance into the 21st Century (20th would have been a good start!). For one of my early Clients, I had developed a full Intranet system to manage their ISO 9001 documentation, converting it to on-screen 'content' whilst retaining version control and hey-presto, no need to master headers/footers and margins in Microsoft Word. I sat in on the assessment and took the auditor through the system explaining everything in minute detail and then, behold, a phrase that will stay with me until I die - he said "that's all very nice but where are your procedures?" Said in such a patronising way like "well done sonny, now run along…".
I decided instantly to abandon QA and concentrate on business management systems that added real value to companies. However, this did give me the ability to deliver my process driven approach and even include some 'traditional' QA elements. To re-iterate the point, there is no 'documented procedure' for how to use Facebook, there is no 'documented procedure' for how to purchase goods online and there is no 'documented procedure' for how to use your online banking. There may well be help or information icons (which are a really good idea) but the relatively new industry of UX (User Experience) and web design in general, guide you through the process and make it as simple and intuitive as possible. In the context of QA, I can take the easy example of producing quotations - traditionally there would be a lovely, documented procedure describing this activity. However, alternatively, imagine a web page that knows who is using it, so that only designated people have the responsibility and authority to raise a quote. Imagine that the web page has the mandatory information required to raise a quote defined so that you cannot commit it to the system if, for instance, you have not attached the customer's requirements - which could be just an e-mail. Then imagine a further web page that allows you to assemble your cost estimates in a controlled manner (as opposed to a free-type, human error-ridden Excel spreadsheet). Finally, you despatch the quotation to your Client as an e-mail with a hyperlink back to your system to display the quotation on screen rather than a 20th Century Microsoft Word or PDF document which merely clogs up several servers! And then, hopefully, when the Client gives you the go-ahead, you tick a box to say 'quote won' and you are prompted to record any risks relating to the work before you can progress to deliver the job….all very good, but "where's your procedure sonny?".
Back to 2021 and I have recently re-engaged with a colleague, Bob, that I worked with 15 or so years ago on some great business systems…and a little bit of QA. Anyway, potentially this involves a new Client wanting to achieve ISO certification, not just 9001 for quality, we now have 14001 for environmental and 45001 for health & safety. I eagerly engross myself in ISO 9001:2015, the latest incarnation of the standard. It's been updated significantly, lots of chatter around process models now (inputs/outputs etc.) but this is no different to Philip Crosby's Total Quality Management (TQM) philosophy that Ferranti were trying to introduce in the early 90's. Lots of flow-charts – really?, it is 2021. Finally, the coup de grâce. Bob presents me with the draft 'Quality Manual' he has prepared. There it is – a Microsoft Word document with headers and footers, a cover sheet, a change history page, a signatory page which needs printing off and signing, with a pen…I rest my case.
The message has been clear to me from day one – documenting procedures achieves little more than ticking boxes with QA and ISO assessors. They offer negligible benefit for the person who undertakes the process that has been documented as this just is not how any of us undertake our day jobs - by reference to a 'manual'. We would generally rely on experience, training and/or asking someone else. I do believe however, that using technology and specifically, browser technology, you can guide someone through a process whilst also capturing relevant data. This data then starts the classic "data > information > knowledge > wisdom" cycle that is a lot easier to manage than more bits of paper!
About the author
Paul loves all things tech and has done since the ZX81 launched 40 years ago! He previously worked in quality assurance, change management and tech management, and now runs his own web development business. He loves the odd round of golf and follows the mighty Watford FC.
Enjoyed reading these articles?
Have you got something you can share with the Network. Why not submit an article