Hiring A Players
By PJ Stevens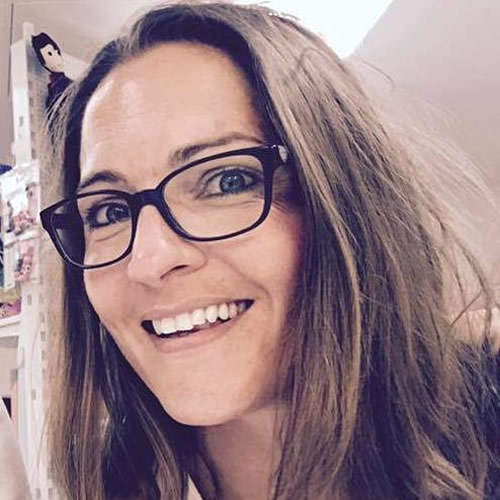 I met with Becks Beere, the Founder & Managing Director of AVEC UK,who are private label and licensed cross-category product ninjas – working with some of the most innovative retail chains in the UK, USA & AU. Even Becks admits 'we are pretty damn awesome'.
She is on a mission and so are her team. Becks has a fascinating insight into hiring A Players for your business and therefore not just improving it, but driving it forwards with higher standards, even better customer satisfaction and a great environment!
It doesn't just happen by accident.
After my divorce, I discovered Tinder.
The "swipe right" experience was eye wateringly familiar to my flawed hiring technique. I was instinctive and made decisions on face value. I applied basic filtering, saying "yes" too quickly, which ultimately resulted in short lived compatibility.
The fall out was not pretty. There was a lot of the wrong people.
I knew the right people make the magic happen… but I was finding out too late that more than being the "right" person – they also needed to be the "right fit".
Sifting through the enthusiasm, and focusing on the fundamentals of intelligence and attitude took some refining... but in 2017 the game changed.
I sat the business down and laid out our greatest challenge of the year - Moving from the 'First Division' to the 'Champions League'. I left the game plan empty – instead inviting my entire team to develop the strategy, set performance goals, and agree measurable standards. THEY wrote the rule book.
It was a candid conversation about expectations, from me, but more importantly, from each other. As a natural consequence, people recognise when they are not playing to the same high standards of pace and skill as the rest of the team… and I accepted a few resignations in the following months.
We started to refer to ourselves as A-PLAYERS. A-Players ultimately want to be on the same pitch with other A-Players. You want your team to win, right? If you have B, C & D Players within your team, their mindset is to find other lesser Players.
B's hire Cs and Ds. C's hire Ds and Es, and the cycle of downscaling talent continues. The reason is that anyone less than an A is intimidated and threatened by better players. They want those around them to be less skilled, to ensure they look "good".
But 'good' just doesn't cut it in my business.
We are looking for GREAT. 'Great' gets the job done. 'Great' exceeds customer's expectations. 'Great' faces challenges positively and proactively. 'Great' passes the ball around the field working as a team, rather than egotistically hogging the limelight, then blaming others for mistakes and a poor end score.
I love Allistair McCaw's perspective. He is a mindset & performance coach to Olympians, with great insights into team dynamics which translate perfectly into the office.
"Champion minded athletes surround themselves with people of good character and high standards. They look for coaches and trainers who are tough but fair, who tell them what they need to hear and now just what they want to hear. Champion minded athletes are self-motivated and confident."
Allistair McCaw
So, I started asking my A-Players… "Who is good enough to work here?"
I received thoughtful personal recommendations from within my A-Team, and on the flip side - "No, he/she isn't going to cut it here". There began to be a natural sifting process from within the team. A-Players usually hang out with other A-Players… and I ended up with a recruitment bill of ZERO… and a "pipeline of players".
The interesting thing about making it personal, is that the person who recommends is invested in the success, mentoring and smooth transition of the new starter. There is an in-built "buddy system" that provides cultural compatibility and support. It also helps with retention and motivation.
"Culture doesn't change when a coach tells a player he's wrong. It changes when players tell other players, 'No, that's not how we do things here'."
Allistair McCaw
I then applied science to the process. I met Sarah Hamilton-Gill and she profiled me (big gulp!), as well as all my A-Players… so we could build a picture of what makes us great.
Profiling changed my business dramatically. I changed some of the positions within my team, playing to their strengths – rather than their limitations.
I slowed the entire interview process down and embraced the 'Hire slow, Fire fast' mantra. I now have potential candidates profiled after completing the initial interview. The candidates find the feedback candid and factual. It highlights if they are suitable for the specifics of the roles, and is an effective way to engage in more meaningful discussions on motivation which lead to understanding what my offer to them needs to include!
This tailored interviewing approach has been instrumental to securing new A-Players.
Motivations are not just financial. Understanding what motivates your team allows you to create the environment that breeds success. This is key to future-proofing my business.
"Take care of your employees and they'll take care of your business,"
Richard Branson
Biggest problem I am now facing? Space and new offices worthy of the talent that work in them!
About the author
PJ Stevens is an expert in organisational change, performance and improvement, with 20 years experience. He is chair of the business improvement network.
Enjoyed reading these articles?
Have you got something you can share with the Network. Why not submit an article