How I reduced overtime spending by 92%
By Robert Chapman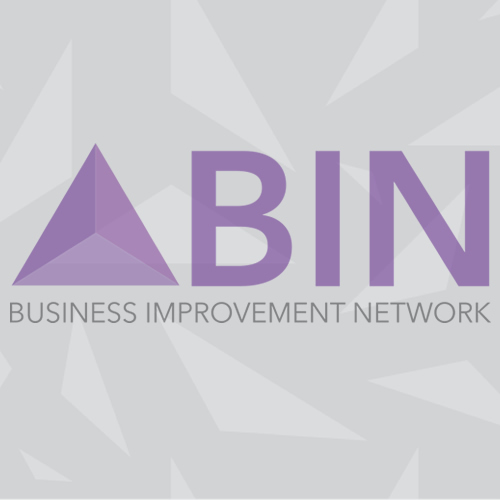 The problem
As a Business Improvement professional, I like to dig around into the figures. These figures can be financial, SLAs, turnover, team performance, sales etc. If I see a figure, I want to know what it is, how it came into being and whether or not it is where it should be.
Upon digging around, I noticed the overtime spend for the North America Payroll department had been creeping up, year on year. In 2016 it was $80,000, in 2017 it was $110,000, in 2018 it was $150,000 and in 2019 it had hit $200,000. In the first 3 months of 2020 it had already hit $60,000, so was on course to blow through that $200,000. These figures were all set against a projected annual budget spend of $80,000. So…we were way above this, and the trend was upwards.
The investigation
Upon seeing these figures, I started to ask questions. Simple questions, such as "why are we going over budget every year when it comes to overtime?" "Why is this issue exclusive to the North America team and no one else?" "Why are we seeing overtime spend continuously trending up?" Now, I asked these questions knowing full well what response I would get. "Oh, it is because we are super busy". "We don't have enough staff." "We have a lot of projects".
The response
My response to "Oh, it is because we are super busy" – what are you doing to reform and automate your processes to speed up the delivery of your work? The response? We don't have the time.
My response to "We don't have enough staff" – well we have the budget for 2 new people, so why are we not using this budget? The response? We are too busy to train new people.
My response to "We have a lot of projects" – why are you not planning more adequately for these? The response? We are, but things just "come up" all of the time.
Basically, what I am getting at here, is no matter how much you probe, no matter how much you try and help, your response will always be met with a response that can be met with a response and so on, and so on. Rarely will you get the answer "That is a good point, can you help us with that?"
The plan
Given the fact I knew I wouldn't get anywhere with this, I flew to Louisville to start investigating for myself. I set myself up in that hub for a couple of weeks and observed. I observed their working pattern, their processes, their speed and their priorities. I reviewed all of their process maps, work instructions, policies, governance structures, sign off requirements etc. I shadowed, I sat in on training, I analysed their SLAs and operational performance data, their IT systems, ticket queues etc. I left no stone unturned! The point of all of this was to ensure I came away as fully informed as possible, given I understood the challenges this team felt they were facing, but did not know how to address. I did not want to add to their stress, so I decided to deliver something which could take it away.
The outcome
After my 2 weeks were up, I flew back home, spending the duration of my flight writing up my findings (as well as for a week post the trip) to deliver a recommendations report of around 200 recommendations and observations. I delivered this report to the leadership team, and presented out to them as well as the leaders from the North America Payroll Team. Within this report were the following recommendations (all of which were implemented):
- Change the culture of the team. This was the biggest finding of the trip. The team now saw overtime pay as an extension of their normal base salary, and therefore got so used to clocking up extra time from home during evenings and weekends. This was never challenged. In doing a number of time studies of their performance on the ground, and tracking this in time series charts on MiniTab, I noticed that the team were not utilising their time on the ground effectively enough. Therefore, this excuse of being "too busy" was wrong. When presenting these findings to the leaders of the hub, they were frustrated with the team and committed to work to change this culture.
- Automate manual processes. The team also ran a series of very manual processes – processes which were basic, had structured rules and should not be conducted in a hub in the US. Highlighting this, we then automated the Compare and Daily Audit Processes, resulting in a saving of 200 hours a month (or over 1 full time role). Although there was an upfront cost to this automation, this was a one off, therefore we could bank the savings it led to going forward.
- Project work needed planning for. The team had a very bad grasp on the planning for and delivery of projects. We went about building a proper project management structure within the team, delivered training on how to plan for and deliver projects successfully and worked to better identify everyone's key strengths and responsibilities when it came to projects. This led to better resource planning and, ultimately, better project planning.
- Outsource the tax piece. By asking one question of our already in use 3rd party provider, I established that they could take on 70% of our payroll tax responsibilities for less than we currently paid them for their current scope! I was told time and time again by the team this was not possible – but it just goes to show, don't take what people say on face value. Ask questions!! This led to 3 FTE's worth of work being removed, and these staff members being redeployed (taking up roles that were already being hired for).
- Leverage the global team. North America payroll have weekly and semi-monthly pay cycles, so they're always working on some form of payroll. However, the global team is not (often, they're monthly). Given that, we established a monthly global call and started to shift the easier, less knowledge specific tasks from North America to our support teams in India and other regions. We also had teams in London and Warsaw act as backups if the North America team needed this, again to reduce the need for overtime.
As well as all of this, we reformed 30 key processes, removing over 300 steps, hand offs and sign offs. We moved the team's physical location so (when they're in the office) they are in a quieter space and are closer together. We completely automated the Garnishment role, which used to involve the physical storing of files – and redeployed this role.
The verdict
These changes led to a 92% reduction in our overtime spending over the period (April 2020 – January 2021). Usually, during year end we would have spent around $35,000 in January. This January, we spent $2,500 – and this reflects the trend we have seen since the changes were implemented. We also closed the 2 job requisitions outstanding for that team – saving $130,000 in staffing costs. The process reforms, automations and people reductions led to around 500 hours of wasted time being saved and reinvested back into the business.
The morale of the story here? Lean Six Sigma approaches work! I ran this project as a Black Belt project, and used many of the key Lean Six Sigma tools and approaches to deliver this project. It was also a lesson. Ask questions – no matter how stupid they may sound or frustrated people may get. Often, it can lead to some radical improvements you never thought were possible. Thirdly, when people say how "busy" they are, do not take this on face value. Listen to them, hear their concerns, but do your research. In my experience, this may not always be the case. If it is, there are plenty of ways you can help them move from "non-value add busy" to "value-add busy".
About the author
Robert Chapman is a Business Improvement professional, who has been leveraging Lean Six Sigma for many years, delivering improvements and savings to organisations in many markets.
Enjoyed reading these articles?
Have you got something you can share with the Network. Why not submit an article