Business growth
By Royston Guest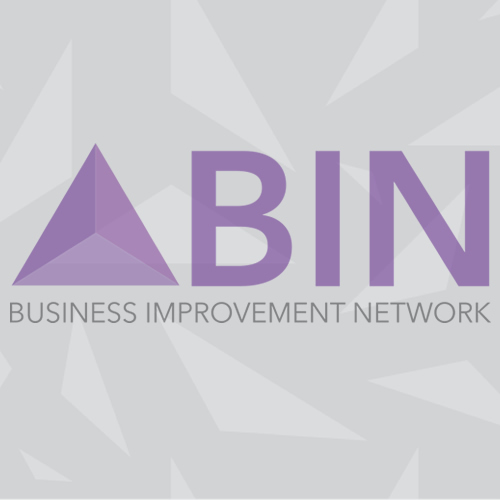 The 7 Guiding Principles have been developed through my 20 years of experience in working with thousands of organizations. Their purpose is to stimulate your thinking about the critical challenges and opportunities in growing and improving your business and how you can avoid some of the trial and error which otherwise might stifle your growth potential or, worse, derail your ambitions.
As you read through the Seven Guiding Principles, score the current performance of your business against each on a scale of 1–10: 1 being 10% of the time and 10 being 100% of the time. How does your business shape up?
1. Simplicity
We have an innate ability to over complicate and over engineer life and this certainly applies in business. A question I frequently ask to bring the principle of simplicity to life is this: would you describe your business as being like a tugboat or an oil tanker? In the early stages of the life of a business it is fast, agile, responsive, and able to move quickly (the tug boat). The challenge is that over time we start to introduce complexity: additional layers of people in the organizational design, multiple sign-off processes and procedures, key performance indicator overload, an unhealthy obsession for governance, reports for the sake of reports, decision-making by committee, and – perhaps worst of all – bureaucracy that makes it difficult for a customer to do business with you (the oil tanker). Is your business a tugboat or an oil tanker? Perhaps utopia is to have the scale and size of an oil tanker, yet have the mentality and agility of the tugboat!
2. Primary purpose
Strategically the primary purpose of a business is to Acquire, Maximize and Retain the right customers. Everything that contributes to this is an investment. Anything that doesn't is a cost! This is the key principle that underpins your entire business growth model. Aligning all your available resources (people, financial investment etc.) to this principle will create the focus and momentum for accelerated growth.
Just imagine if you completed an audit of every process, system, and procedure in your business and as part of the exercise asked the following question: 'Strategically the primary purpose of a business is to Acquire, Maximize and Retain the right customers. What's an investment and what's a cost in our business? What's helping us to deliver this goal and what is detracting our focus and derailing us? This process alone will help you simplify your business and ensure you maintain 'tugboat status'.
3. 'Outside in' thinking
Are you thinking 'inside out' or 'outside in'? Great businesses think 'outside in', the customer is the focal point of everything they do and how they do it. They are fanatical about looking at themselves through their customers' lens and culturally are self-challenging, asking probing questions: How easy are we to do business with? Are we truly delivering a world-class customer experience? What are our customers' real needs and wants now and in the future? Are we fulfilling them?
4. Empirical validation
Thinking beyond and testing small before going BIG. Measuring the right detail allows you to make proactive, informed, well-educated, empirically validated decisions about how you can deliver accelerated, sustained, and profitable business growth. The challenge for most businesses is threefold. First, some businesses just don't have performance measures in the first place, second they are measuring the wrong things, or third they are not paying enough attention to what the measures are telling them and how this subsequently informs their decision-making on strategy and driving the business forward.
5. Disciplined execution
Consistency of action, consistency over time. This is the difference that makes the difference for high performing organizations. You can spend an eternity creating the best strategy in the world and on paper you should be a phenomenal business, however you fall down on disciplined execution. I've seen so many businesses achieve accelerated growth, but delivering sustained and profitable growth requires a whole new set of skills and disciplines. It requires focus, it requires rigour, and it requires boundless levels of energy, commitment, and resilience. Perhaps most importantly it requires alignment of all individuals behind a common purpose and ambition. How good are you and your business in the discipline of disciplined execution?
6. Productive paranoia
Zoom out then zoom in! What if you lose your biggest customer? What if a competitor makes a game- changing move that affects your potential to grow? What if a key person in your business leaves? What is your plan B? Your plan C? Or even your plan D? Great leaders have the ability to zoom out and take a helicopter view of their business and when required, zoom in to the detail. Mohammed Ali said, 'The fight is won or lost far away from witnesses. It's won behind the lines, in the gym, and out there on the road, long before I dance under those lights.' Productive paranoia is preparing for the unforeseen, and running scenarios, however improbable, to combat possible roadblocks and curve balls, which suddenly appear out of left field. Are you spending too much time working 'in' your business or are you making time to work 'on' your business?
7. Proud factor
Are your people proud to wear the company badge and are they brand advocates? This should be the number one question on every single employee survey. When your people are out on a Friday evening with friends, and the friends are all griping about work, do your people say 'you know what, I'm sorry you're in that position because I work for a great business and I am really proud of working for them'?
Are you setting a foundation of great habits? Are the habits you have in your business today enabling your success or derailing you from realizing the goals and ambitions you have for your business? There is no such thing as a closed window of opportunity when it comes to embedding good habits, it just takes action.
About the author
Royston Guest is CEO of Pti-Worldwide and author of business growth book, Built to Grow. A proven time-tested formula full of practical strategies, tools and ideas into what it takes to build a truly high performing organization, which delivers accelerated, sustained, and profitable growth. roystonguest.com
Enjoyed reading these articles?
Have you got something you can share with the Network. Why not submit an article