Brexit Brilliance & Business Improvement
By PJ Stevens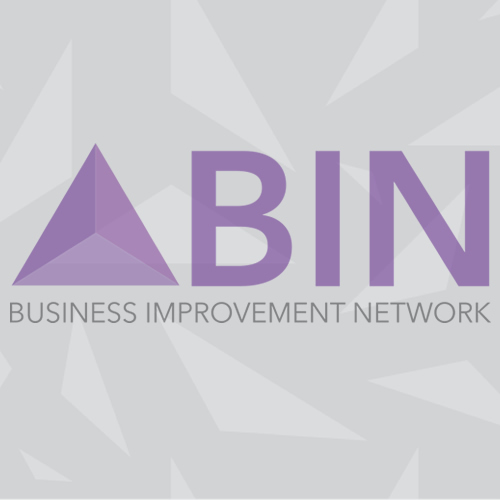 Whatever happens with BREXIT there will be change, and it will impact on us, so how can you create Brilliance from BREXIT, and improve business?
BREXIT is a great opportunity to assess business, improve business, challenge the status quo and consider just how future fit the business really is. Here are seven key areas for consideration:
• Ambition and Purpose.
This is a great excuse to stop and assess your Ambition and Purpose, reignite them, and if you don't have a clear Purpose and Ambition – shame on you – do it now, the results can be revolutionary.
• Attention Points.
Take time get a clear view of where you want to get to and ask staff to help identify where the hits and hurdles are likely to be on the journey. This will give you a more balanced view with focus points that will need your attention in order to reduce potential pitfalls and hurdles and drive up performance.
• Collective Brilliance
The majority of Businesses have huge amounts of untapped creativity, ideas and knowledge, representing an incredibly valuable resource. Tap into it, harvest it and the impact on performance, engagement and value could be game changing.
• Innovation
Innovation is simply the commercialisation of ideas and inventions? So get creative, look at ideas (passed and present) and put the good ones into action, in line with the ambition.
• Culture
Culture will eat Strategy for breakfast (lunch and dinner) as Pete Drucker famously quotes. And it's true! The best laid plans will fail if people are not excited, engaged and empowered to bring them to fruition. Taking time to create an environment where can be at their best may be one of the greatest acts a leader can do.
• Leadership
There is no better time than now to assess leaders, leadership and Board capabilities and suitability. Do you have leaders of and for the future who are comfortable dealing with the unknown?
• Non-Executive Directors
Are you and your Non-Executive Directors asking enough (right) questions at this exciting time? For many businesses, this level of change and uncertainty is not BAU, therefore questions, governance and compliance cannot be BAU.
Should Boards be required to publish BREXIT considerations in Company Reports and Accounts? I had a very interesting conversation with an Audit Partner of a top Accountancy Firm about this. In my view, the important element is that if as Business Director/Owner you were asked, could you show a fully appraised report on your company's BREXIT opportunities and risks? And if challenged by Non-Executive Directors or Shareholders, could you show a balanced view of the situation?
You may be a brilliant leader, but it's unlikely you know everything about the business, making this a useful opportunity to engage with your staff and harvest the untapped knowledge, creativity and innovation which exists and lays dormant in the business. Brexit or not, this activity will offer a greater opportunity for business improvement.
Leaders need information, insights and innovative thinking, in order to give them choices. No one knows exactly what will happen in the next 6-12 months or what the impacts will be, therefore the more ready we are, the more future fit we can be.
The greatest form of defence – and attack - is to be found in the company's greatest asset: people, or more precisely their knowledge, creativity and innovative thinking. People are brilliant and if you don't believe me, just take a look back at some of the pharmaceutical breakthroughs, engineering, construction, art, aviation and sports successes to see it, or think of the pioneers who changed the vote or sailed round the world to discover if it really was round! As Jeremy Clarkson of BBC Top Gear fame said to Global Sailing Superstar Ellen MacArthur, 'if it wasn't for people like you, we'd still be living in caves'. People are brilliant, resilient, amazing, bright and creative; tap into all that brilliance, harvest it and you will be far better placed to manage change and take advantage of opportunities.
BREXIT is a time to stand up and be counted, to take stock, take charge and drive change from the Boardroom to company-wide behaviours and beliefs.
Here's to your Brexit Brilliance and Business Improvement!
About the author
PJ Stevens is an expert in organisational change, performance and improvement, with 20 years experience. He is chair of the business improvement network.
Enjoyed reading these articles?
Have you got something you can share with the Network. Why not submit an article