'Life Cycle' business networking event
By PJ Stevens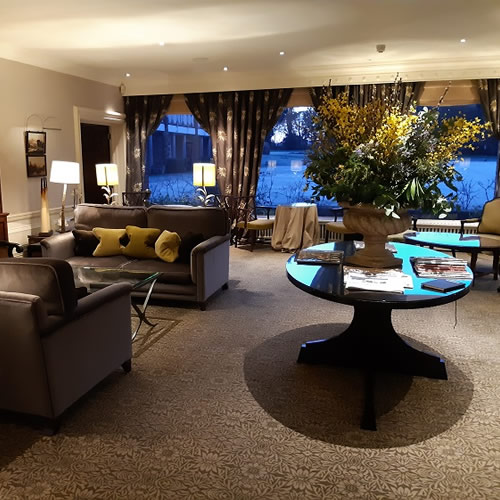 On Wednesday of last week the Business Improvement Network partnered with two other firms for a Business Networking Breakfast with a difference at the wonderful Chewton Glen Hotel.
In true BIN style this was not only an opportunity to meet the proprietor of your local MOT centre (great guy and useful though his business undoubtedly is), but also to have a serious discussion in very congenial surroundings about the Life Cycle of Owner Managed Businesses, and more specifically where the participants and their businesses were in their cycles. Paul Stevens of Leap Performance Ltd and Chair of the Business Improvement Network very elegantly summarised the difficulties some owner managers could face, when he asked clients to think about conflict that can occur in the life cycles of business and directors, "what if you want to retire and your business doesn't, or your business wants investment and you don't have the energy". He went on to talk about the importance of purpose, alignment and timing.
The supporting firms were FPN Ltd, chartered accountants and corporate finance specialists specialising in owner managed company sales, and Christopher Jones Partners, IFA specialists in pension planning and wealth management.
Antony Fanshawe of FPN said, "Most owner managed businesses spend 99% of their time dealing with the here and now- the new contract, developing the supply chain, new sales initiatives, HR etc. All absolutely essential but in the midst of the muck and bullets, it's so easy to lose sight of what it's all actually about, which in most cases is to feed the owner and his/her family and provide for their retirement.''
The point of this gathering was to allow owners to connect, share and learn from each other as per the BIN ethos, and in addition to give owners insight into what is available in the advisory landscape to support and help them grow and improve their businesses and, importantly, to realise their investments of time and money.
PJ Stevens chaired the discussion in which we heard some interesting war stories. Two in particular seemed to strike a chord with the group. The first being about the dangers of giving away equity in the early stages of a company's life, which become all too apparent when different appetites for growth and risk manifest and conflict amongst the shareholders. What may seem a minor issue in the early days, can become a major problem as the business develops, and the needs of the shareholders diverge. The second was the recognition that having a really good mentor, coach or even an NXD to talk to, to be challenged by and help Owners by asking really good questions and even keeping them honest. This conversation continued on to discuss the different roles and value of an NXD(s) in the Business Life Cycle.
Thank you to Chewton Glen who looked after us with their normal combination of grace and discretion. Choosing the right space, in this case a 5* Hotel, is an important element in creating the right environment for guests to genuinely connect and discuss matters of real value.
The next 'business cycle' meeting will be over tea and croquet at the Chewton Glen in June.
Contact us if you own a business and would like to join in the discussion.
About the author
PJ Stevens is an expert in organisational change, performance and improvement, with 20 years experience. He is chair of the business improvement network.
Enjoyed reading these articles?
Have you got something you can share with the Network. Why not submit an article