Highly Engaging Quality Culture - Part 1
By Mustafa A Ghaleiw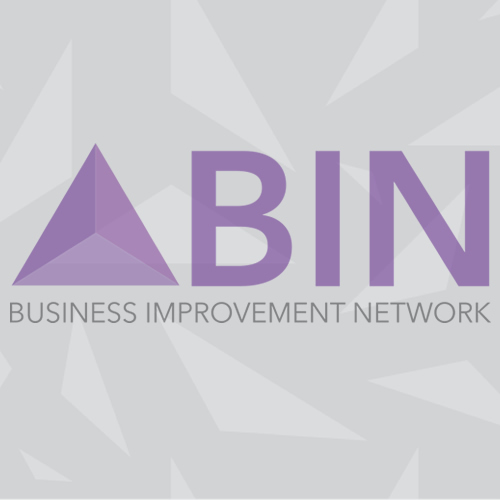 Abstract:
The nature of the production business of hydrocarbon products is quite complex work and contains high risks that must be managed effectively at all times, so the operators of refineries and gas plants need to stay vigilant and prevent any deadly mistakes that could harm the people, the Assets, the environment and the reputation of the Asset operator. This requires highly reliable production management systems to be developed and effectively managed.
These management systems are composed of several processes that require competent, well-trained, well-coordinated and highly motivated employees to manage/perform them effectively in order to produce the desired business results that would satisfy their stakeholders.
Such employees need to have a high level of commitment to achieve their company's business objectives, be capable of making valuable contribution to its success, experience a high level of satisfaction from their work and have a great level of engagement.
This paper aims to show (with a real life case study) how to develop and maintain a culture that is based on exceptional, remarkable and engaging values and behaviours that once people embrace and become committed to them, their company would be able to achieve excellent and sustainable performance. It explains how to engage people from various backgrounds and different parts of the world into such unique productive entity.
It defines the traits of such engaging culture and their relevant behaviours, shows the role of the Asset leaders/managers in creating and maintaining an environment where individuals thrive and teams perform to their full potential and explains the role of everyone in creating and sustaining that unique culture and how to reward and recognise the great performers. 
INTRODUCTION
The oil and gas industry in the Middle East is a very vibrant and dynamic one; there are always projects ongoing for building new Assets or enlarging / revamping existing ones and this creates a need for qualified and experienced people to operate and maintain those Assets.
The oil and gas Assets operators' staff of in any of the Middle East countries usually consists of the local people and people from around the world. These people have different nationalities, backgrounds, values, local cultures, languages, habits and beliefs that guide the way in which they think, feel and act – quite often unconsciously [1]., thus this unique mixture of people presents a real challenge to the leaders of those Assets because these differences can become a reason for culture clashes, lack of harmony, lack of cooperation, lack of trust and poor team building.
However effective and enlightened leaders should have the power, the wisdom and the ability to create and maintain a highly engaging culture that would help them manage their Assets successfully. They could do this by ensuring that they have an effective healthy working environment so that they can consistently deliver on their commitments. As stated by Deborah Hopen, editor of the journal for Quality and Participation in January 2015 "organizational culture is one of the most important drivers that has to be set or adjusted to push long-term sustainable success" [2]. But how can they do that? This is what I will try to answer in this paper.
HOW CAN WE CREATE A HIGHLY ENGAGING QUALITY CULTURE?
When an organization comes into existence, its organizational culture is born with it, and evolves from the very first day until it becomes prevalent and visible. The leaders of the organization can decide the kind of culture they want and need to best help them effectively implement their company's strategy, achieve its business goals, accomplish its mission and realize its vision.
It should never be left to chance; because cultures can raise a company to new heights (when it is adequately defined and effectively managed) or sink it to deep dark depths (when it is left unmanaged) [3]. So the enlightened leaders who have an ambitious vision do create and maintain a vibrant quality culture that would help them realize that vision.
The author believes that creation of a vibrant and thriving organizational culture progresses through five key phases (adapted from Diana Rivenburgh's approach to culture creation (or transformation) [4]) namely "Define, Communication, Assessment, Reinforcement and Monitoring" which are explained as follows:
1) Define Stage:
This stage begins with identifying a list the traits of the culture that you want to create (i.e. the cultural qualities needed to fulfil the vision and execute the strategy) and should instigate the behaviours you want your people to adopt and to be aligned with.
The leaders of the company should discuss together and envision a company that is truly values people, the planet, innovation, creativity, transparency, and a good citizen of its local society as well as the global one. One that strives for excellence, ethical, profitable (yet never compromise quality for the sake of profit alone), respects and protects the environment, creates a great today and hope for a better future is considered as a great place to work by its employees and a preferred business partner by its stakeholders.
But what are these cultural traits that can create a very healthy, positive, enjoyable and engaging working environment? They can be extracted from the following working environment description:
A working environment that in which:
there is encouragement and support for the people who consistently deliver the desired business results,
its people are eager to learn and develop themselves continually,
their energy and passion is high and visible, they are

responsible and accountable

for their business results,
they are being treated fairly and treat each other with dignity and respect. Everyone is valued here,
they are informed about all issues related to their job.

Honest and transparent

two-way communication is the norm,
The leaders truly care for their people's wellbeing and in return the people demonstrate their commitment to the success of the company,
they are willing to take on more tasks, they go the extra mile,
they are learning from their mistakes, because mistakes are seen as learning opportunities and quickly forgiven,
their capability is being constantly improved,
They are rewarded and recognized for their great performance.
Once the leaders of the company are clear about the working environment they want to create and maintain, then from this description (as the one shown above), they identify and describe in more detail the traits of the desired future state culture that they want to create (see the underlined words in blue fonts above).
These descriptions are necessary to help all staff to understand the new culture of their organization and also very important to clarify the type of behaviours they are required to comply with, so that the culture creation process becomes successful.
For instance, if we choose the traits of "Responsibility & Accountability, Everyone is Valued and Honest and Transparent Communication", they might be described as follows:
Ownership and Responsibility to Deliver and Improve: We get the right things done in order to deliver highly quality products within time. Our track record of achieving great results is well-established. We are accountable for our results and we continuously improve our capabilities. We are committed to operational excellence and continuous improvement.
Everyone is Valued: Everyone is valued in our organization. We genuinely care for everyone and we show that we care. We Respect the dignity of every person and every role. We highly appreciate and recognize the contribution of our people.
Honest and Transparent Communication: We are honest and transparent in our dealings with all of our stakeholders. We don't blame others or point fingers when things go wrong. We eliminate fear and create trust, so that our mutually-beneficial relationships remain strong.
The leaders of the company should involve their employees in the description of the above traits, because their involvement in the development of the new culture traits promotes greater ownership and strengthens their commitment. The organization would become better with full cooperation and participation of each and every individual contributor.
In addition, ensure from the very beginning that the behaviour, comments, actions and decisions made by the leadership team of your company reflect the desired culture.
Therefore leaders must embody and promote the desired culture through their words and deeds. Disconnects between the walking and the talking erode trust, foster cynicism, lower satisfaction, and raise employee turnover [3].
You cannot prevent a major catastrophe, but you can build an organisation that's battle ready, that has high morale, that knows how to behave, that trusts itself and where people trust one another.
Peter Drucker.
The internal working environment of any organisation comprises groups of people who have to work and interact with each other on a daily basis to offer products to the company's customers. If these groups work independently in silos, i.e. not cooperating and communicating with each other, then they have to shift their mind-set and see these silos for what they really are – they are actually relationships; relationships that aren't working. So if we want them to change, we have to start with the part that can be influenced which is "people behaviours" [4]. And then influence them through the traits of the desired culture that we want to create and maintain.
2) Communication Stage:
At this stage develop and implement a communication plan to rollout the traits of the new culture and extensively use all of the modern communication tools at your disposal, which may include:
Design, plan and carry out workshops to all senior and middle managers about the traits of the desired quality culture and the behaviours that would best help in creating that culture. These workshops should cover all of the Asset staff such as operations, engineering, maintenance, procurement, HR, HSSE and Quality Assurance and Quality Control (QA/QC) staff.
Carefully select some employees who really fit with the new culture and train them as coaches to assist in rolling out the culture traits/behaviours within their own departments / teams. This is necessary to ensure commitment from all department managers and production area managers and their direct reports and ensure ongoing compliance from everyone, so that the desired behaviours would be visible every day in their actions and attitude. The departmental coaches should also train any newcomers into their department / area. This can be done through running workshops which set up a role play where the attendees demonstrate the right and the unwanted type of behaviours.
The Asset senior managers should send frequent messages to all staff explaining the purpose and importance of the new culture traits and what they expect to see from every one to demonstrate their compliance with them. Such frequent messages can show the company staff that their leaders are serious about creating and maintaining the desired quality culture.
Create a symbol for each of the cultural traits and design and distribute flyers and posters that show description of all the defined culture traits.
The department and production area managers, with the help of their culture coaches, should ensure that a departmental culture traits yearly plan is developed and implemented to demonstrate their commitment to implementing those traits in their daily activities/tasks.
Design, rollout and effectively implement a Reward and Recognition process in order to recognize anyone who demonstrates his or her commitment to any of the culture traits. This would require giving away recognition certificates to anyone who best exemplify the relevant culture trait in his/her daily actions, i.e. the role-models
The communication stage is very crucial in the beginning of the life of the oil and gas Asset's operation period in order to successfully introduce and maintain the desired engaging quality culture. However, it needs a lot of effort, investment and strong leadership to keep the momentum and sustain it for decades to come.
3) Assessment Stage
After a certain period of rolling out the desired cultural traits to all other staff, it would be very useful to measure the Asset staff's commitment to the quality cultural traits, as this would identify the strengths and weaknesses of the culture and would bring greater alignment with the company's vision, mission and strategy and focuses the efforts on where you are heading. Figure one below illustrates a typical assessment plan.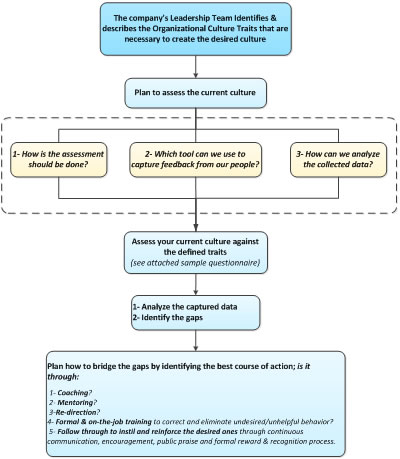 Fig 1 - Details of the new culture's assessment stage
A good practice for assessing the new culture can start with a survey using a questionnaire specifically designed to measure the company people's opinion about how they think their own line managers, supervisors, their colleagues and themselves are committed to and demonstrating the defined cultural traits in their daily actions, decisions and behaviours.
The questionnaire might look like as the one attached in appendix 1 (the attached example is developed for the traits of "Responsibility & Accountability, Everyone is Valued and Honest and Transparent Communication" which are described in page 4 above – this is for guidance purpose only).
The questionnaire can be used at the company level or even at the department level. It can be sent by email to staff and then each individual submit his or her answers anonymously i.e. without writing any names in order to encourage them to give their true unbiased opinion and without fear of any consequences. The completed questionnaires can be collected in a box prepared for this purpose to be located, for instance, in each department secretary office. Alternatively it can be done online as a monkey survey questionnaire.
When it is done at the department level, then the department culture coach should collect the responses, analyse the data and share the results transparently with all department staff members.
Following the review of the assessment results, the department manager with the help of his culture coach should identify the management practices that don't support building the culture they want to create, i.e. such as malpractices that:
need to be changed,
Eliminated from the management system or,
The ones that need to be created to replace the unhelpful ones.
Then develop an action plan to bridge the gaps by utilizing the most suitable method such as coaching, re-direction, guidance, on-the-job training in order to instill, align and reinforce the right behaviors that are aligned with the desired cultural traits.
4) Reinforcement Stage:
And as stated above under the communication stage that strong visionary leadership armed with a carefully thought out communication program is essential to reinforce the right behaviours in all staff at all levels until they all become a living example of the desired cultural traits. Different communication tools and techniques may be utilized for this purpose such as:
Sending frequent messages to all staff about the meaning and importance of the company's cultural traits.
Sharing success stories of individuals who demonstrated the cultural traits / behaviours in their daily activities through the company's internal email system and also by using visual management aids such as using company TV in the corridors, in the canteens etc.
Create "Culture Trait Moments" in the departmental weekly meetings to share success stories with the rest of the team
Develop Culture Traits board for each department and use
Reward and recognize the quality culture role-models, be creative in your recognition techniques. Recognize the best examples in public preferably in town-halls, and in department meetings. Jack Welsh stated in his short video about Mission, Values, and Strategy [6] that:
"When you see what you like, be sure you recognize it and reward it, both in the soul and in the wallet. And when you do that – it's called role-model management – it will make your job…it's worth more than ten speeches. Every time you highlight a behaviour you see that you like and make it real for the people who believe that they saw it too – and you recognized it – it's worth 10, 50 speeches, that behaviours are important in fulfilling the mission".
5) Monitoring Stage:
In order to ensure that new desired culture grows and matures, the company leaders (senior and middle managers) should continuously monitor the health of the company culture through regular measurements, guidance and coaching to maintain its strengths and take the necessary action to improve any detected weaknesses or decline. The Leaders continuously keep their fingers on the pulse of the company, its culture, level of employee engagement and continue to role-model the desired behaviors. This would ensure that the engaging quality culture exists not only as words, but as the way the company run its business.
In addition, each and every employee is responsible for acting in accordance with the identified cultural traits and behaviours and to help each other understand what that means in practice.
Download the paper (with Appendices)
About the author
Mustafa A. Ghaleiw
Enjoyed reading these articles?
Have you got something you can share with the Network. Why not submit an article