Strategic M&A
By PJ Stevens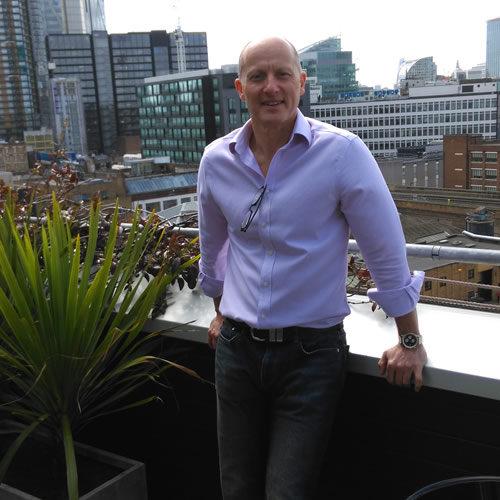 Many Leaders seek to improve or develop their business through Mergers and Acquisitions. Strategic M&A can see the acquisition of skills, technology or markets place, to name but a few. In a recent EY report, it noted that 52% of Executives expect to actively pursue acquisitions. Yet according to a KPMG Mergers and Acquisition Report, '83 percent of mergers were unsuccessful in producing any business benefit as regards shareholder value.'
So how can Coaching – Executive Coaching, with regards to M&A – help in the process of business improvement through acquisition?
Mergers and Acquisitions create all sorts of challenges - fears and opportunities - for your business and the people in the business, not least, the CEO, the senior leadership team, team heads and the decision makers and key stakeholders who invested in the outcome.
Leaders need a safe ear in times of change, space to think things through and be supported and challenged in confidence. Executive Coaching provides this, enabling the individual to 'be at their best' more often, to have clarity of vision and develop (and maintain) the behaviours crucial to the success of the M&A.
A successful M&A often comes down to decisions and actions – as does business improvement - The decisions you make as leader! The actions you take!
Following an M&A transaction, the period of change, is unlike any other time in your professional career. We have heard people say that being in a key role around a Merger or Acquisition has been both the best and worst experience in business. And some leaders have struggled to manage the change, uncertainly and pressure that M&A has brought to bear on them – in short they were simply not ready – whilst others have enjoyed the thrills and spills, the financial benefits, and come out with a career defining experience.
Coaching adds value at both the individual and strategic levels in M&A, helping personal development and effectiveness of the Executives involved. By-products will include the ability to develop or maintain effective working relationships and partnerships which may prove vital to the success of the M&A, and the ability to make decisions and communicate them clearly to others.
Navigating change, prioritising and knowing where to pay attention – and why – are all part of the Executives M&A journey. But how do you know what needs attention and when or what personal bias attracts you to deal with one thing and not another? And what's the risk to these decisions and behaviours to the overall strategy and outcome? Coaching can help you – the Executive – through this maze, and out the other side.
Merger Coaching, like any other form of Executive or Business Coaching, includes a series of steps, such as:
• A business meeting with those concerned to gather background data, to meet and agree a way forwards which may – or may not - include Coaching
• A Chemistry and Contracting session with the Executive (Coachee) for the Coach and Coachee to get to know one another and the Coachee to choose the Coach and agree how to work together
• An agreed Action Plan, including possible use of tools and psychometrics, feedback and insights, along with the Coaching sessions. The initial plan might be for 4-6 months.
• Feedback and Evaluation of the plan, the coaching and development
• Assessment of any other needs or support as the Coaching journey progresses.
If you are planning to or are going through a M&A, and you wonder if you or the team would benefit from Coaching, in order to improve your performance and that of the M&A, then consider some of these points and questions, as it might help you decide if you would benefit from coaching or not:
• Stress around meeting or missing gates and deadlines
• Noticing or worried about conflicts and misunderstanding within the team
• Having trouble fulfilling promises
• Concerned about the risk of failing to meet revenue and financial objectives
• Difficulty prioritising or making timely decisions
• Unable to free up time for your family and/or social activities
• Knowing what to communicate and when
• Thinking about engaging and retaining staff in the process
• Wondering how to create or manage the best culture for a successful M&A
• Not sleeping properly
• Feeling under-resourced or unable to cope
• Concerned about who to trust, and who trusts you
Coaching doesn't have to cost the earth, but it does require a significant investment in time, commitment and - yes – money. Whilst it is true that a coaching conversation can be a one hit wonder and that one good chat around the watercooler can make a difference, it should be noted that to create and develop significant useful change, the business and the individual needs to commit to the investment, to the coaching activity and to the change process.
Coaching at this level might cost from £250-3000 per session, with a typical rate around £750.
The Value of Coaching can be anything from 'getting the investment back' to… well….the sky is literally, the limit! For details on the value that coaching offers, try reading articles on HRB, Forbes and Huffington Post. What really matters though, is what coaching can and will do for you in your M&A.
About the author
PJ Stevens is an expert in organisational change, performance and improvement, with 20 years experience. He is chair of the business improvement network.
Enjoyed reading these articles?
Have you got something you can share with the Network. Why not submit an article